Many of us are currently leaning into ways to save money.
Supplements may be one of the first things to go when slashing your budget, but before doing this, consider seeking less expensive ones instead of ditching them completely.
The journey to achieving your fitness goals can be grueling, and pre workout supplements can give you the energy you need to get through a tough workout.
But quality doesn't have to break the bank.
Here we'll talk about a few of the best cheap pre workout options that offer great value without compromising quality or performance.
Short Summary
This article provides an overview of the top five affordable pre-workout supplements, each with its own unique strengths and qualities
When selecting a pre-workout supplement, it is essential to consider key factors such as the quality of ingredients, dosage, and potential side effects
Maximizing pre-workout benefits on a budget requires proper timing, nutrition, & optimized workout routines for maximum results
If you're really looking to slash costs, coffee as pre-workout may work well to fuel your workouts
Top Five Affordable Pre-Workout Supplements
Navigating the array of pre-workout powders can be intimidating. Have no fear. We've got you covered! Each has its own amazing traits, such as superior ingredients plus delicious taste.
After thorough research and comparison, I put together a list of five top cheap pre-workout supplements that are cost-effective but do not compromise on their quality or effectiveness: Naked Energy, Raw Nutrition Pump, Cellucor C4, Hyde Signature 30, and Jacked Factory NitroSurge.
In a hurry? Here's an overview comparing the five best cheap pre-workout options:
Key Factors to Consider
When picking a pre-workout supplement, you don't just want to choose the first one that catches your eye. It is essential for you to consider several aspects, such as ingredient quality, dosage, and any potential side effects. This will ensure that you select the best possible option available.
Price
Price is inevitably a factor when deciding on any workout supplement. Clearly, you are here in the first place because price is a concern. Make sure to double-check what constitutes a serving and how many servings are in a container. As you can see in the table above, most affordable pre-workouts range from 50 cents to a dollar per serving.
Key Ingredients
If you're seeking a stimulaingt pre-workout, it should contain some form of caffeine. Other prominent ingredients with proven benefits include beta-alanine, L-citrulline, amino acids, and creatine.
Third-Party Testing
Since dietary supplements are not regulated by the FDA. It's important to check whether a supplement has any visible certifications or provides their third-party testing procedures. If a manufacturer opts to have their product by a third-party lab, this indicates a certain level of transparency.
Overview
If you're in search of the best pre-workout supplement, then our top pick is Naked Energy. This product sets itself apart from others for a few reasons. It utilizes premium quality ingredients with no added chemicals. It contains creatine monohydrate and beta-alanine to aid muscle growth and blood circulation. Then of course, caffeine is added for mental focus and energy. It's clear that this has earned its spot at the gold standard among clean pre-workouts.
Highlights
No additives or artificial sweeteners
GMO-free, vegan, soy-free, & gluten-free
Contains:

2g Beta-alanine
1g Creatine monohydrate
1g L-arganine

Third-party tested
Price
$44.99
Bottom Line
Whatever your preferred flavor may be — whether fruity or not – there are fruit punch and citrus options available so everyone can find their preference within this fantastic affordable option of supplements designed specifically for energizing before exercise sessions.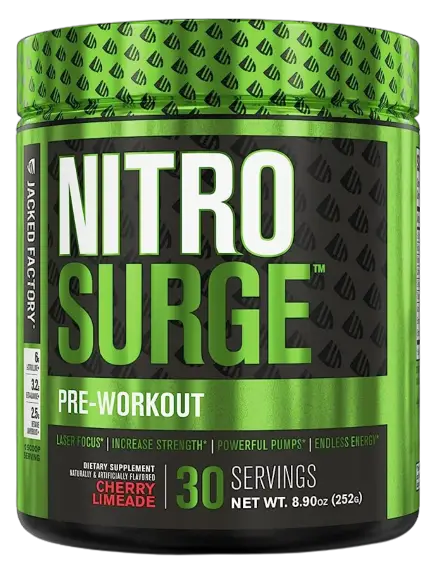 Overview
Jacked Factory NitroSurge is not far behind our top pick for the most cost-effective pre-workout supplement that still delivers in terms of performance. Designed with fewer stimulants, it's perfect for those looking to get an intense session without any extra additives.
Highlights
Manufactured in a cGMP certified factory
Contains:

3g L-citrulline
1.6g beta-alanine
180mg caffeine
1.25 betaine anhydrous
90mg L-theanine
50mg theobromine
25mg AstraGin
Price
$29.99
Bottom Line
This option is a perfect blend of affordability and ingredients that help build strength.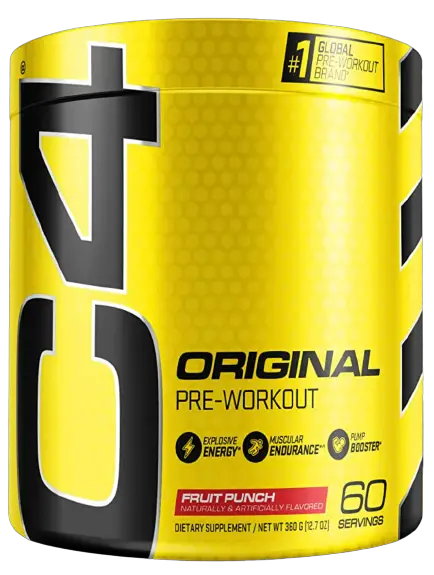 Overview
For those just starting out in pre-workout supplementation, Cellucor C4 is the ideal companion. Its mild and effective formula makes it great for beginners who don't have much experience with such supplements.
Highlights
Carbon neutral product
Contains:

1.5g CarnoSyn beta-alanine
1g citrulline malate
215mg caffeine blend
Price
$29.99
Bottom Line
It contains key ingredients like beta-alanine, citrulline malate, and creatine nitrate, which all contribute to enhancing workout performance. This, and due to its affordability and absence of artificial dyes or flavors, this product remains a safe choice among pros and novices alike.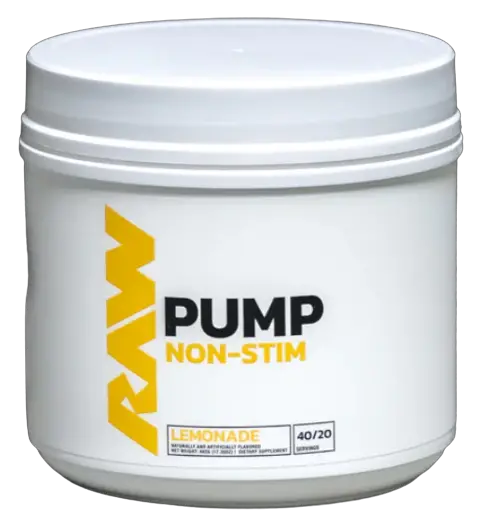 Overview
For those who don't appreciate caffeine or need a stimulant-free pre-workout, Raw Nutrition Pump is the optimal selection. It's an affordable yet highly effective choice that allows you to boost your workouts without feeling jitters from caffeine. The supplement includes l-citrulline and Lion's Mane extract, improving performance for people looking for stimulant-free/caffeine-free options.
Highlights
Certificate of Analysis (COA) for third-party testing
Contains:

750mg nitrosigine
2.5g L-citrulline
1g beta-alanine
2.5g betaine anhydrous
150mg lions mane
750mg augmatine sulfate
750mg L-taurine
Price
$39.99
Bottom Line
Raw Nutrition Pump aims at enhancing energy levels and focus as well as endurance all while not making use of any type of stimulating substances.
Overview
For those looking for a delicious yet effective pre-workout supplement, Pro Supps Mr. Hyde is the clear choice. This product stands out due to its well-reviewed taste and powerful formula that boosts energy levels and optimizes performance. Testimonials from individuals who have tried it emphasize how great tasting this pre-workout really is, which cements its status as number one in terms of flavor among all other options available on the market today.
Highlights
Informed Sport Certified
Contains:

222mg stimulant matrix
2g beta-alanine
1g creatine
500mg Nitrosigine®
Price
$19.98
Bottom Line
If you want something with both amazing flavor and results you can count on, then look no further than Pro Supps Mr. Hyde, seem to be the best tasting pre-workout supplement around.
How to Choose an Affordable Pre Workout Supplement
When deciding which of the top five budget pre-workout supplements is best for you, it's essential to take into account their quality ingredients, correct dosage, and possible side effects. In order to make an informed choice about your preferred pre-workout supplement, let's examine these aspects more closely.
The first thing we must consider when choosing a cost-effective pre-workout powder or capsule are its active components. Does the product list out clearly all of its elements, or does it contain a "proprietary blend"?
Secondly, check whether they correspond with both recommended dosages as well as personal physical needs. One size might not fit all.
Ingredient Quality
When looking for a pre-workout supplement, it is essential to examine the quality of ingredients. Identifying supplements with superior and research-supported components guarantees effectiveness as well as safety. It's recommended not only to look for items that openly declare their constituents but also products without any proprietary mixtures.
A high-caliber blend of elements will provide you with adequate energy levels needed to gain muscles during exercise routines.
Dosage
It is essential to guarantee that the dosage of pre-workout supplement you get will be effective. Some low-cost options may lessen amounts of vital ingredients as a way to reduce costs. Double-check your choice contains the appropriate quantities for components such as beta-alanine, caffeine and creatine per serving suggested by professionals.
Having all the right elements in adequate quantity is significant.ust relying on good ingredients isn't enough anymore! Keep this fact in mind when looking for affordable yet trustworthy pre-workout supplements online or at stores near you.
Side Effects and Safety
When it comes to pre-workout supplements, performance enhancement is possible, but be aware of the associated risks and potential side effects. It's wise to exercise caution if you already have a health condition, so read labels carefully and stick with recommended dosages.
Also, avoid using any products that include banned elements or components known for being potentially hazardous. Supplements that aren't certified or third-party tested may contain trace amounts of heavy metals or other contaminants. Ensuring safety should always take precedence over improving workout performance as far as these kinds of supplement intake go.
Maximizing Pre-Workout Benefits on a Budget
For optimal results without breaking the bank, use pre-workout supplements wisely. Taking into consideration the correct timing, diet, and exercise routine is key to getting maximum value from your product. Here's an in-depth look at what you can do:
If you're looking for a way to boost performance during workouts while still saving money, following proper procedure with pre-workout supplementation could be just what you need. Timing intake correctly combined with eating right and performing effective exercises will allow users of these products to get more out of their investment.
Timing Your Pre-Workout Supplement
Consuming your pre-workout supplement at the proper time is essential to achieving optimal results during exercise. The best window of opportunity lies between 30 and 60 minutes before working out, as it gives these ingredients enough chance to start taking effect and providing a substantial energy surge necessary for the intense physical effort ahead.
Taking advantage of this technique can really enhance one's performance while training hard. Thus making sure you get all that is possible from each session. Timing correctly has been proven beneficial when attempting to maximize workout efficiency too.
Nutrition and Hydration
Don't underestimate the value of nutrition and hydration. A healthy diet, combined with enough fluids, can enhance your pre-workout supplement's performance. Fueling your body correctly before a workout is essential to its success.
Don't forget that although the pre-exercise supplementation is part of it all, they only account for one component within this equation. Hydrate adequately in order to maximize benefits from the supplements you take beforehand.
Workout Routines
For full advantage of your pre-workout supplement, an effective exercise routine is essential. Whether it be interval training or weight lifting, the correct regimen can maximize what that specific product has to offer. Keep in mind a pre-workout isn't meant as a magical remedy, but rather an aid which may improve one's gym session if accompanied by both a fitting formula and program.
Summary – The Best Cheap Pre Workout Supplements
Cheap pre-workouts can be just as beneficial to your training regimen as pricier ones, but you'll need to pay attention to the quality of ingredients and potential side effects. Whether a beginner or veteran athlete, an inexpensive option is available that suits their needs. It's all about finding the right one!
Always remember that pre-workout supplements are merely tools meant for amplifying workouts and should not take precedence over other essentials such as balanced dieting, adequate hydration levels, and effective exercise plans. So if you're ready to pursue peak performance goals with extra energy-boosting capabilities, then investing in a suitable pre-workout may be your best bet.
Frequently Asked Questions
Which brand pre-workout is best?
Finding the best pre-workout supplement for your goals can be tricky. To help you make an educated decision, Forbes Health has compiled a list of 16 top-rated pre-workout supplements based on 2023 reviews. To give their ratings and opinions, this comprehensive list includes details about ingredients, advantages, and other key factors that may influence which one is right for you.
How expensive should pre-workout be?
When budgeting for a pre-workout supplement, consider the number of servings needed and how much it costs per serving. This is essential in determining whether your purchase offers value for money. Prices range from $14.99 to $65 and cover 30 individual servings, so bear this in mind when deciding what to buy.
Is Bucked Up worth it?
It is evident that Bucked Up pre-workout merits consideration based on the testimonials of customers as well as scientific support. It offers users an excellent choice since its formula includes citrulline, beta-alanine, and caffeine in effective dosages to help increase energy levels while exercising. This product has gained favoritism from numerous people for boosting their focus, muscle gain, and endurance capacity so they can easily maximize their workout session outcomes. It contains no synthetic colorings or flavorings, making it a secure supplement to consume before exercise sessions.